Our pictures of Istanbul are used by travel agency Green Travel from Budapest (Hungaria) for their holiday-brochure Istanbul 2005! This is the result.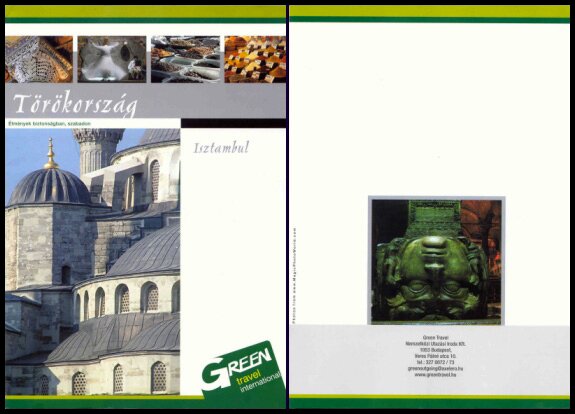 Green Travel International Kft.
1053, Budapest
Veres Pálné utca 10.

Onze foto's van Istanbul zijn gebruikt door reisburo Green Travel uit Budapest (Hongarije) voor hun vakantiebrochure over Istanbul 2005! Dit is het resultaat.