Netherlands > Nederland
> National flag of The Netherlands | Nationale vlag van Nederland

> Map of The Netherlands | Kaart van Nederland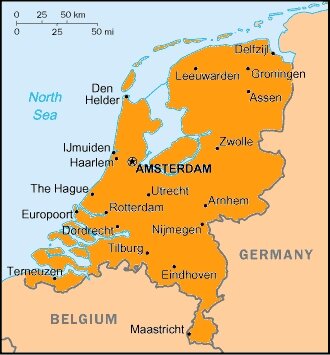 > Area | Oppervlakte
41.526 km²
> Capital | Hoofdstad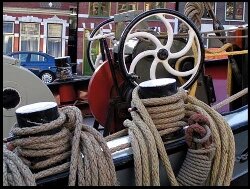 Amsterdam
> Population | Aantal Inwoners
16,5 Million
> Currency | Munteenheid
Euro (€)
> Language | Taal

Dutch

Nederlands
> Climate | Klimaat

temperate; marine; cool summers and mild winters

Gematigd; Zeeklimaat; Koele zomers en milde winters
> Roads | Wegen

The roadconditions in The Netherlands are good, but the highways can be crowded, especially around the big cities like Amsterdam. The country is flat and there are many straight roads. Be aware of the many speed cameras, you won't be the first one to get a fine.

De toestand van de Nederlandse wegen is goed, maar de snelwegen kunnen erg druk zijn, vooral rond de grote steden zoals Amsterdam. Het land is plat en er zijn veel rechte wegen. Pas op voor de vele flitspalen, je zult niet de eerste zijn die een boete krijgt.
> Accommodation | Verblijf

In the cities there are plenty hotels for everybody. Especially in Zeeland and the Wadden-islands there are many campsites as well, but also in the rest of the country you will find enough campsites. During the summer these campsites are crowded by Dutch people spending the holidays in their own country, and many noisy young people who love to drink beer are visiting Zeeland and Terschelling.

In de steden zijn er voldoende hotels, voor elk wat wils. Vooral in Zeeland en op de Waddeneilanden zijn er veel campings, maar ook in de rest van het land zijn er genoeg te vinden. In de zomermaanden zijn deze campings echter overbevolkt door Nederlanders die de vakantie in eigen land doorbrengen, waarbij bierdrinkende en lawaaierige, uitgelaten jongeren een voorkeur hebben voor Zeeland en Terschelling.
> Particularities | Bijzonderheden

Most foreign tourists just visit Amsterdam to get themselves pierced or tattood and to smoke too much to find the way back to their hotelroom. Anybody who will look any further and try a tour through the real Dutch countryside must admit that The Netherlands have a lot more to offer than this. The islands in the north are so quiet and beautiful when you visit them in spring or early summer. The other cities offer a very different athmosphere from the capital. And the flowers in the western part of the country are wonderful to see in late springtime.

De meeste toeristen bezoeken slechts Amsterdam om zichzelf te laten piercen of tattooėren en om zoveel te roken dat ze hun hotelkamer zelfs niet terug kunnen vinden. Iedereen die verder kijkt en een tour maakt door het Nederlandse landschap zal zien dat er meer is dan alleen dat. De Waddeneilanden zijn heerlijk rustig en erg mooi in de lente en begin zomer. De andere steden hebben weer een heel andere sfeer dan de hoofdstad. En de bloemenvelden in het westen van het land zijn prachtig in de late lente.
> Worth to Visit | Bezienswaardigheden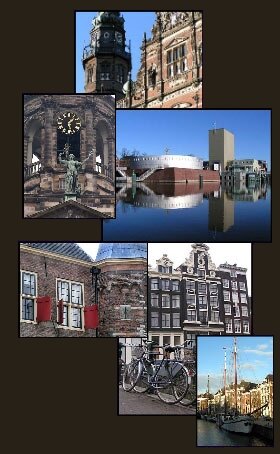 Amsterdam
Warehouses | Pakhuizen
Royal Palace | Paleis op de Dam
Groningen
Groninger Museum
Rijksuniversiteit
Hoge der Aa
Countryside
Zaanse Schans
Ameland
Terpdorpen | Moundvillages
> Useful Links | Handige Links

Dutch Tourist Board
Groningen Webcam
City of Amsterdam
Groningen Tourist Info


Holland.com VVV informatie
Pictures of Holland Mooie foto's
Groningen.Startkabel.nl Links
Digitale Stad Groningen Alles over de stad Groningen
Groningen Webcam Kijk op de Grote Markt
020 Startpagina Diverse links over Amsterdam
> weather | Het Weer
> Meer Info/ More Info

As we live in The Netherlands there is no Travelogue about this country.

Omdat we zelf in Nederland wonen is er geen Reisverhaal bij deze pagina.